Here at Aurabloom we truly value our VIP members. For that reason, we want to go above & beyond to deliver our VIP's the best experience possible.
In order to say thank you for providing us your feedback on our crystals, we are giving you access to our Happiness Affirmations Card Deck for FREE. This eBook is typically valued at $14.95.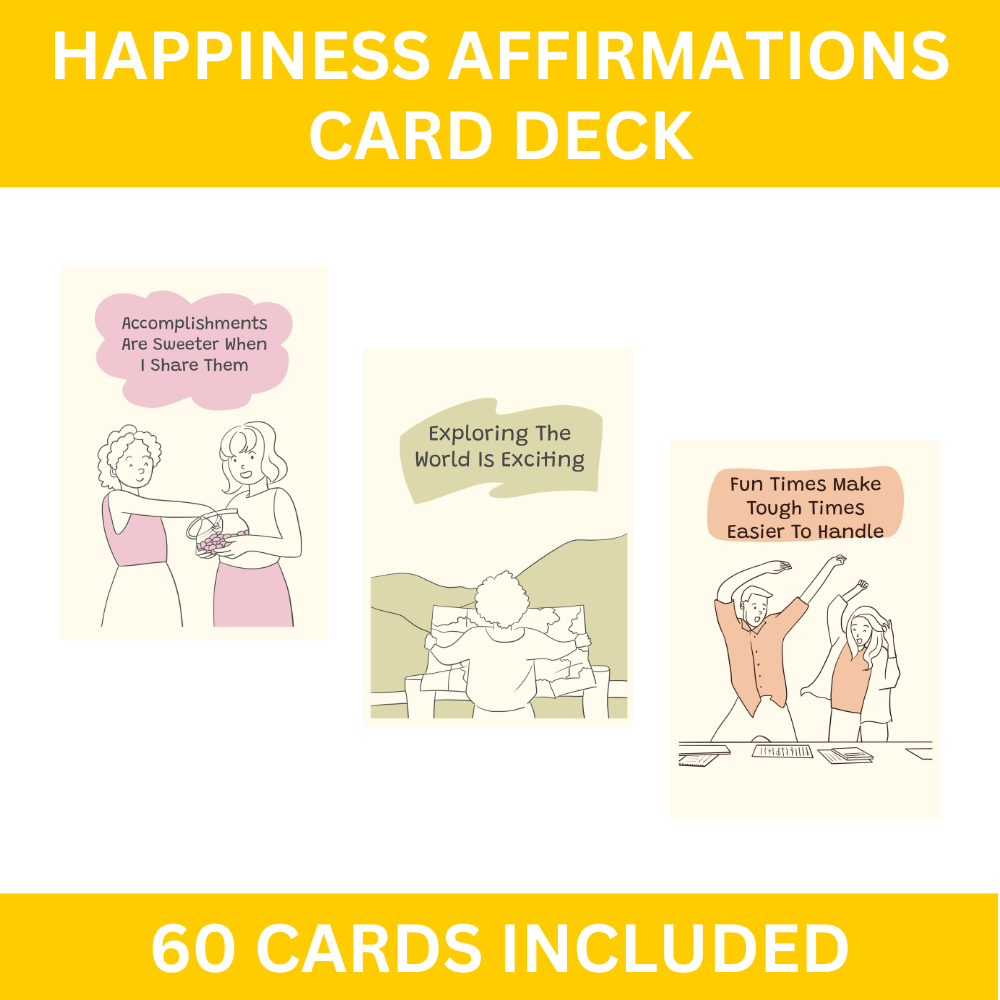 HAPPINESS AFFIRMATIONS CARD DECK
In this eBook you will receive 60 beautifully illustrated affirmation coaching cards. With consistent use, these cards can help you erase negative thought patterns and replace them with positive ways of thinking.